It's Not Just Retail That's Changing. It's Us.
By Barry Ritholtz
June 27, 2017
Despite record highs in the markets, bad news about consumers has been relentless: malls are closing; consumers have accumulated too much debt; incomes are stagnant. None of this bodes well for future consumer spendingand economic growth.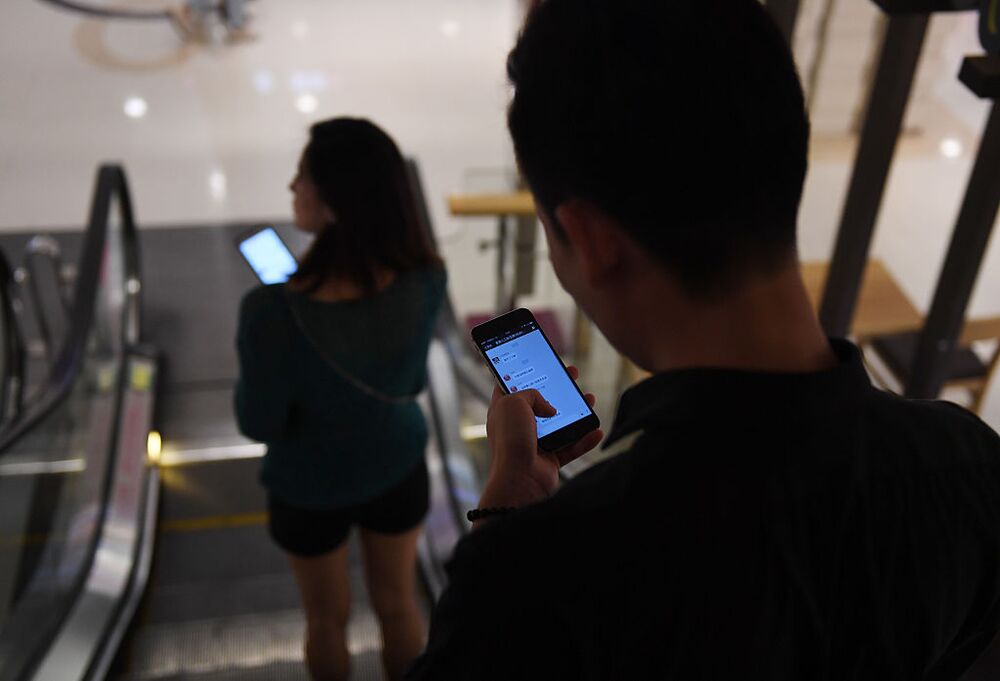 This is the established narrative -- fairly straightforward, based on well-understood data.
I suspect it is also wrong.
What if something else entirely is occurring? What if many factors are creating an enormous economic shift that we cannot see because we are right in the middle of it? Consider the following: We have been slow to adapt to an ever-increasing set of economic, cultural and technological changes; excepting the young, most of us are not very good at the required adjustments. We increasingly resemble the slowly boiled frog.
The word "revolution" is tossed about too easily, but it is appropriate for the pace and scale of changes we see. We can hardly fathom the long-term ramifications of enormous sociological progressions that have been taking place before our eyes.
Retailers have been having difficulty understanding these changes, much less responding to them. Perhaps the old economic rules of thumb are no longer as useful as they once were. Consider the following five elements as prime drivers of the new "retail misery index":
Income: For most of the country, incomes have been flat for the past few decades. The top 10 percent has seen gains, as have the 1 percent – but the biggest gains have come in the top .1 percent. This is reflected in markets like art, mansions and estates, and collectible automobiles. The top .1 percent are not big on malls.

Flat incomes have made the average shopper a much savvier consumer. They are price sensitive, understand how to find bargains, know how to play the stores' sale game. Even during the usual reckless Christmas shopping season, the American consumer can longer be counted on to blindly buy regardless of price.
Inflation, Deflation, New Categories: Price changes are a mixed bag. On the one hand, we have seen relentless inflation in housing, education and medical costs -- each driven by different factors. The flip side is the ongoing price decreases in so many consumer products, from clothes to electronics, and most especially technology.

However, new product and service categories simply were not in a family's household budget 10 or 20 years ago: smartphones, Netflix, tablets, data services, Amazon Prime, web hosting, satellite radio, music subscriptions, etc. Even commercial email service is barely 20 years old.  

New costs and flat income put household budgets under significant pressure.
Time: It is easy to underestimate the amount of time pressure people face today. It comes from email, instant messages, Slack, etc. -- all of which follow us everywhere via our mobile phones. We are never unplugged from work. Any sort of time saving service has a potentially enormous impact. Be it Peapod for food deliveries or Amazon Prime for just about everything else, time-constrained households are finding alternatives to circling the mall parking lot looking for a spot.
Psychology: While the financial crisis certainly left consumers with post-traumatic spending disorder, I want to focus on something else: stuff. We Americans used to love stuff of all sorts, but today, we seem to have moved past it. We still love too-big homes and too-fast cars, but no longer feel as compelled to fill them with the sorts of junk we used to. Perhaps it's part of the shift to digital; we no longer seem to need physical libraries of books or shelves filled with CDs and albums when a single Kindle or digital music subscription can replace an entire room of stuff. 

But it's more than that: People are trying to move away from materialism and toward "experiencism." Vacations, family gatherings and experiential outings are the new tchotchkes.
Technology: It's too easy to blame Amazon for all of retail's problems. But there can be no doubt that technology has made the retailers' job much harder. Consumers today are better informed about prices via price comparison engines than ever before. Showrooming is rampant -- in which shoppers visit a physical store to browse, but then buy online. Woe to the mainstream retailer without competitive pricing.

Even planned obsolescence has become obsolete. Modern manufacturing makes better products that last longer and are more trouble free than ever before. And they do this at prices that seem to fall each year.
These factors all contribute to a downsizing of retail America. But the transformation is much more than total square footage and dollar sale volumes. We are undergoing a fundamental change in how society consumes products. It is happening both too slowly for us to fully grok, and yet too fast for retailers to adapt.
Selling Stuff Is No Longer the Point of Retail Stores
By Erin Griffith
June 27, 2017
It is a weekday afternoon in May, and a dozen young women are dabbing themselves with expensive creams, serums, and balms in the Glossier showroom, a tiny, light-filled beauty sanctuary on the sixth floor of an office building in downtown Manhattan. Even the cosmetics startup's employees, whose dewy complexions match their millennial-pink jumpsuits, are participating.
Some of the women are here to shop for Boy Brow eyebrow gel and Balm Dotcom salve, but that's not really the point of the space. As Glossier CEO Emily Weiss recently explained at the TechCrunch Disrupt conference, the women are present because they want to be a part of something. "While the sales are through the roof and defy all odds, what's more interesting are the girls who come once a week because they want to feel the energy in the room," Weiss declared. "I can't say that about large beauty retailers." The showroom is merely one of a dozen daily touch points, digital and physical, that Glossier has with its fans.
That's the future of retail, according to a new breed of startups that have embraced physical stores as places for "brand experiences" rather than mere sales. Consider Outdoor Voices, an athletic apparel brand that has gained a cultlike following among young, primarily female fitness enthusiasts. The company's four stores are home base for gatherings like "dog jogs," community yoga, and brunch parties. As CEO Tyler Haney explained at the TechCrunch event, its stores "are not about revenue, but community."
A statement like that might induce eye rolls from a traditional retail executive. But it's worth considering in a year when store closings are on pace to break a 20-year record. Macy's (M, +3.18%), Sears (SHLD, +5.57%), J.C. Penney (JCP, +3.75%), Staples (SPLS, -0.81%), and Kmart are all shuttering stores this year. Payless, the Limited Stores, Wet Seal, MC Sports, Gander Mountain, and Rue21 declared bankruptcy in 2017. The retail landscape is so ugly that CEOs are issuing mea culpas about missing the e-commerce wave, as J. Crew's chief recently did. "If I could go back 10 years, I might have done some things earlier," Mickey Drexler conceded to the Wall Street Journal.
On the flip side is Amazon (AMZN, -1.31%), which marked its 20th anniversary as a publicly traded company amid the retail carnage. Famous for defying shareholder expectations to turn a quarterly profit, Amazon has watched its stock price soar since going public in 1997. The company is now worth about $473 billion; more than Walmart Stores, CVS Health, Walgreens, and Target combined. The behemoth has opened seven physical bookstores with plans for convenience, electronics, grocery, and home-goods shops.
In the middle of it all are the upstarts, among them Glossier, Outdoor Voices, Warby Parker, Harry's, Bonobos, Rent the Runway, Everlane, and Cuyana. They are leveraging newly available real estate to experiment with boutiques, showrooms, and pop-up shops. Using physical spaces to build offline community has another advantage: It's one place where Amazon doesn't care to compete. The company's sensor-packed Amazon Go convenience stores, set to open later this year, won't even have cashiers. 
The real cost of e-commerce logistics
By Deborah Abrams Kaplan
June 23, 2017
Two-day delivery and free shipping may be the new norm, but it's hardly a minor cost for retailers.
Amazon has been a game changing company in more ways than one. Free two-day shipping is a prime example: Retailers are realizing they must get on board or get left behind, but covering these costs and storing products in close proximity to consumers means tweaking logistics.
In 2015, almost 60% of online transactions included free shipping, according to the National Retail Federation.
"Any retailer who still is holding on to the past, that shipping isn't free for me so I can't offer free shipping, will find themselves not being relevant to the retail world," said Satish Jindel, president of ShipMatrix, a shipping operations consulting company.
How Amazon does it
Retailers are competing against Amazon, a company willing to lose vast sums of money from shipping, to continue its growth.
A GeekWire analysis showed that Amazon lost $7.2 billion from shipping last year, the difference between Amazon's shipping cost and what they charged for it. They made up for that loss through cloud computing services sales, with a 2016 corporate profit of $2.4 billion.
While shipping is costly for Amazon, the company is reducing its transportation expenses on a per package and per order basis every quarter of every year, said Jindel.
---
Amazon lost $7.2 billion from shipping last year, the difference between Amazon's shipping cost and what they charged for it.
Supply Chain Dive
---
Though lowering the cost of delivery, they're still charging the customer in some way, partly by adjusting their product prices on a real-time basis, based on supply, demand and the buyer's habits, just like an airline. Customers don't realize they may be paying more for their goods.
"You don't always get the lowest price on Amazon, but you get the best value," Jindel said. They're able to do this because they've been building out their network and reducing delivery costs over the years. They have most of the products that people want, an estimated 90%, he said, and they're warehoused within 90 miles of each customer. "They lower shipping prices because they're moving it the shortest distance."
Determining shipping costs
When talking about shipping, it's easy to get caught up in talk about fulfillment as well. Buyers see it as one charge, "shipping and handling" in their checkout price.
Yet, fulfillment comes with its own set of supply chain issues and are a big part of shipping costs overall. Fulfillment is possessing the product and putting it in the box. Once it's given to a company for transportation, that's shipping.
Shipping fees alone are $2.50 minimum, rising to $3.50 - $5 depending on the shipping distance and the cube size, said Jindel. A 12" cubed package will cost more than one that's 4" cubed, and it's cheaper to ship 100 miles versus 500, he said.
Walmart is currently offering free shipping for some $35+ orders. Below that cost, they charge $5.99 for shipping. Knowing how large Walmart is, said Jindel, and that the fee covers both fulfillment and shipping, $5.99 is the minimum any retailer can spend and possibly break even. "If you break even in shipping charges, you still retain the profit margin on the product," Jindel said.
When to offer free shipping
With free shipping, there's no correlation between what's charged for shipping and the actual cost. The retailer makes the decision to offer it based on a business strategy, which might be building the costs into the product price, increasing the number of sales to qualify or another tactic.
If a company requires a specific minimum for free shipping, 90% of shoppers will take an action to qualify for that, said Carl Asmus, senior vice president of e-commerce at FedEx. The retailer treats it as a promotional cost, and the buyer often spends more money for that order. More than half the shoppers will trade cheaper shipping for longer transit time.  Retailers can use this customer data to tweak shipping offers.
---
"If you break even in shipping charges, you still retain the profit margin on the product."
Satish Jindel
President, ShipMatrix
---
But the retailer must understand the economics of their business to decide at what point free shipping pays off, while making money as an entity and returning shareholder value.
For Alpha Industries, a military-inspired fashion retailer, the topic of free shipping is frequently discussed internally and at conferences, said Stephanie Cohen, Alpha's ecommerce marking manager.
Cohen said their model is promotionally-based, offering a discount coupled with free shipping around certain holidays. While they have not offered free shipping across the board, "if a consumer is really seeking free shipping, there's a way for them to get it," she said. Between coupon sites, discounts for newsletter subscribers and display ads with free shipping codes, Cohen feels they're serving their customers while still maintaining Alpha's margins.
How shippers can lower carrier prices
Free shipping isn't really free, of course. Retailers still pay carriers for it, and the carriers are getting busier by the year.
After all, e-commerce includes residential deliveries as well as B2B deliveries. "The purchasing agent [at a large corporation] is buying digitally just as much as any shopper would," said Asmus. "The transaction happens the same way for an individual shopper."
However, as carriers see a steady increase in last-mile delivery — now 40% of all FedEx's U.S. deliveries go to residences — rates are unlikely to decrease. Regardless, there are several ways retailers can reduce transportation costs:
Offer a range of shipping options: For Alpha, that means offering customers several shipping options, including ground, two day and overnight shipping. "On average, the customer pays a shipping fee," she said, though they've negotiated competitive rates with UPS, and continue negotiating new rates as the ecommerce business grows.
Drop off at access point: Shippers may charge less for recipients to pick up their packages at a central point, like the retailer's store, as it's less expensive to deliver more packages to one location. "At that point, they've become the last mile delivery," said Sean Flaherty, senior director of global retail strategy at UPS. That can have a positive impact on the retailer, who may get additional sales from the customer at pick-up.
Limiting the travel distance: An item traveling from one coast to the other will cost more than from two adjoining states. Some companies choose to use regional fulfillment centers to lower shipping costs. Retailers are experimenting with using their brick and mortar stores as fulfillment centers, versus warehouses, so the packages travel shorter distances.
Change the box size: Small or medium size merchants buying cardboard boxes may only need 20, so they buy the size in the middle which may be bigger than they need. "We can design the packaging for them to buy the appropriate packaging size, to dramatically decrease transportation size," Asmus said.
Carriers don't have set fee sheets for retailers, Flaherty said. "We work with them based on the experience they want to provide, understanding how we can fulfill that experience and charge them rates in accordance with that."
What killed retail may also save it
By Jeremy Olshan
June 23, 2017
Everyone knows Jeff Bezos killed retail. Or was it the millennials? Or maybe the retailers themselves?
There's much less debate over the murder weapon: The smartphone did it.
Mobile tech turned all the world into a shopping mall, supercharging the reach of online retailers like Amazon AMZN, +0.06%  , and empowering consumers to "showroom" — that is, check every price tag encountered in physical stores against online competitors.
But what killed retail may now be able to save it, Anindya Ghose, a professor at New York University's Stern School of Business, argues in his new book, "Tap: Unlocking the Mobile Economy."
"The same mobile phone that was harming retailers is now a huge blessing for them," Ghose told MarketWatch.
Retailers can now use mobile phones to leverage the vast amount of data they've collected on customers, and can then combine that information with GPS locations, weather forecasts and other data to lure shoppers into their stores in new and interesting ways, Ghose says.
More retailers are using geofencing and GPS beacons to track customers' proximity to not only the store but to particular locations within the property, in order to send out just the right offers at just the right moment, Ghose said.
Some have taken this a step further and adopted "geoconquesting," using location data to detect when customers are in a competitor's store, sending them a good enough deal to convince them to leave.
Department stores including corporate siblings Macy's M, +0.50% and Bloomingdale's have already begun installing such GPS beacons, according to Ghose. Macy's customers, for instance, will be pinged on their apps when they are near the store with special discounts.
'We think we are all very spontaneous, when in fact we are very predictable.'
Anindya Ghose
"There's a fascinating video of this in action at a shopping mall in Guatemala," Ghose says. "A sports apparel retailer used geoconquesting to encroach on a competitor's customers." A discount would be sent to the customer's mobile phone starting at 100% and decreasing 1% every few seconds, prompting the shopper to race across the mall.
And even if these efforts are unlikely to beat back the success of online retailers, they are also only the beginning, Ghose contends. Retailers continue to experiment with new ways to use the troves of data they have on their customers to help boost sales at physical stores.
For instance, Ghose's research has found that shoppers are more susceptible to pitches from retailers during their commutes, that groups of three people are easier to target than twos or fours, that good and bad weather can be powerful motivators, and that the key to understanding customers is tracking their habits.
"We think we are all very spontaneous, when in fact we are very predictable," Ghose said.
Why the Consumer Is So Frustrated with Retail Today
By Bob Stec
June 22, 2017
Much has been written about the decline and the forecasted death of retail brick and mortar in this country. Additionally, a lot of time and effort has been spent on diagnosing why this is occurring. Everyone from strategists to economists to retailers has taken a stab at explaining the cause of this decline. To get at the real truth behind this seismic shift, you need to look no further than the driver of the decline, consumers themselves. The shifting patterns of who, what, when, where and how the U.S. consumer is or is not buying apparel cannot be blamed on new technology, new channels or new social platforms.
Retail Shift
The shift in retail is driven solely by the dramatic shift on two fundamentally critical fronts.
First, the market make-up has been shifting and continues to shift from a fairly homogeneous composition of primarily baby boomers into a significantly splintered compilation consisting of Gen X, milliennials, Gen Z and the boomers. Multiple sub-segments exist within each of these large segments that have their own defining characteristics. This complex segmentation is compounded by the fact that the vast majority of retail platforms today have erroneously been founded and built on the strategic premise that large homogeneous groups of people generally desire the same things. The resulting conflict between retail's strategic foundation and today's consumer composition is like trying to put the proverbial "round peg in a square hole." Simply put, most retail platforms today are not strategically or operationally set up to serve the splintered marketplace that they must serve in order to be successful.
Secondly, the basic needs and desires of this fragmented marketplace are drastically different from that of the homogeneous boomer generation. Boomers were broadly bucketed as an aspirational group attracted to anything that fed their perception that their next purchase would continue to make their lives better. With boomers there was always a "next" and a "new and improved" purchase positioned to further satisfy their aspirational desire. Nothing could be further from the truth with the succeeding generations. Beginning with Gen X, consumers faced the likelihood that their position in life would not be better than their parents' generation. Instead of complaining about this economic reality, they adjusted their needs and desires toward things that would satisfy them in ways that conspicuous consumption could not do. Each of the following generations attacked this issue in different ways, but in general, they all focused on needs/desires that are different from those that were the foundation of boomers.
Millennials (with Gen Z following on their heels) are marketers' desirable market du jour and well defined in terms of how their attitudes and values influence their consumer behavior. In general, they desire quality over quantity, favoring something unique or custom versus a multiple of sameness. They are highly tech enabled and use those tools not to simply shop but to become the most savvy, discerning and demanding consumers ever. As they have aged, they have moved from aspirational needs to a more self-confident "just for me" approach that favors authenticity and personalization. They are more knowledgeable, discerning and powerful than ever before, and they are using evolving technology to make their needs known. They are searching for the "best of the best" rather than the "most of the most." They value authenticity, expertise, artisanry and a common social consciousness as "the ties that bind." They are in search for brands and products that reflect their personal lifestyle/viewpoint rather than some manufactured and fictional aspiration. The emerging consumer is intensely loyal and fickle at the same time. They have a much shorter attention span having grown up in a "15 second world" in which things are "liked" or "edited" quickly. Finally, they have replaced the simple experience of shopping with the deep desire to have a valuable experience in each and every activity in which they take part. To that end, they compare and contrast the shopping experience with other available experiences and make decisions based on which one is more fulfilling.
Major Disconnect
Based on demographics and psychographics, it's easy to see the major disconnect between existing retail strategies and tactics and the consumer segments that they so desperately need to attract. Retailers have resorted to ever increasing price promotion in a failed effort to attract consumers to the piles upon piles of merchandising sameness that they offer. Making those assortments available through mobile channels with next day delivery will not make the assortment more palatable to these consumer segments. All the new technology in the world will not make up for the lack of attractive brand stories, innovative product, compelling experiences and upgraded personalized service that these new consumers expect. If the foundational strategy of current retail stores does not shift to recognize the new consumer reality and the new set of needs/desires, their impending doom will be sealed.
Consumers are not bypassing current retail formats because these models are not technologically savvy enough. They are not bypassing them because the pricing is too high. They are not ignoring brick and mortar because they prefer to shop online. While these widely held theories are interesting, they fail to uncover the real issues of why the consumer base is dissatisfied with the traditional store assortment.
Consumers are staying away because the stores simply do not give them any compelling reasons to darken their doors.  Customers get intrigued by fresh, relevant brand stories. They have a thirst for innovative products but will not dig through "piles on the aisles" in search of them. They are drawn to unique experiences, even for the most basic of products. They are looking to engage with personalized service that is at least as knowledgeable and savvy as they are. Retail needs to acknowledge that the consumer market has shifted from a mass market to a highly segmented and demanding market. Retailers' basic business strategy must change in order to match up with the new consumer reality.
Curation Nation
Driving sales results from the combination of understanding what motivates your customers matched with products that appeal to them. You only have to stand in the coffee section of a grocery store or on the racetrack of any department store to see the sea of selection that stands at the ready to satisfy your latest craving. This is especially true in the apparel category. More brands, more lifestyles, more products, fits and colors than the mind can absorb. All aimed at winning that all-important share of wallet. As the number of consumers and their respective spending has grown, the number of stores, brands, products and channels has also grown in a desperate attempt to supply that spending growth with options.
Stores and brands need to quickly understand that the old strategy of variety does not align at all with today's consumer. They do not have the desire or the time to digest and dissect large pools of product. It calls for a more curated approach that highlights the best products for a given consumer and presents them in a compelling and way with rapid delivery. What brand/product is the store advising the consumer to "buy?"
Today, we have amazing technology that can crunch data and lead us to what the consumer actually is interested in. Data analytics is an amazing tool that can help solve this puzzle. However, there needs to be someone other than a number cruncher to use that information to match expected demand to the proper brand and product and then present it in a compelling way. This is the job of a true merchant who blends art and science.
In the end, consumers value themselves as individuals and want to be treated like the intelligent, discerning people that they are. They are willing to reward the stores, brands, products and channels that deliver authenticity, innovation and value with their purchasing dollars. They want to see the "best" on display in all accessible channels and mediums. They have little to no interest in digging through the mass to find the diamond in the mud. They will spend, and they will pay more, but they prefer a curated, more personal approach that makes them feel like individuals rather than a consuming herd.